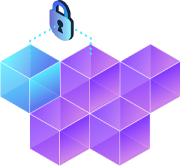 Established Miner Relationships
Through established mining hardware relationships, TeraWulf has developed a high-quality pipeline of over 500 MW in active deployment, plus another 300 MW identified at existing sites.
Partnering with TeraWulf represents a big step towards the transition to a more resilient, stable and sustainable mining platform. We are excited to provide our most advanced Bitcoin miners as they build the largest, most environmentally-friendly Bitcoin miner in North America.

Du Shisheng, Vice President, Bitmain

We chose TeraWulf as our first large-scale partner for our proprietary, next generation MV7 miners. Their proven expertise and access to significant clean energy assets for crypto mining operations is best in class.